#WeeRoversLotto Draw: 14/05/21
Tomorrow's jackpot is now sitting at £1,775!
---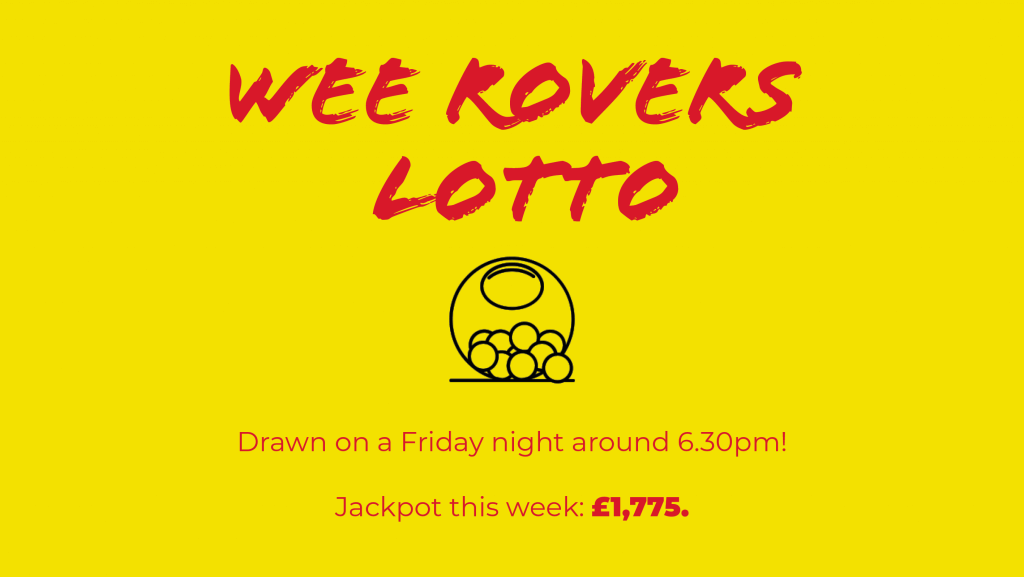 ---
You can use the 'Play Online Now' button below to sign up and help support the club during the off-season.
Brian Reid and his backroom team are already well underway with preparations for next season, and we will hopefully have some good news to share in the near future.
---
p.s. We hope you like the look of our new website, it's a much more modern and capable build than our previous one and reflects the positive steps forward across the club to improve our output and how we speak to you, our supporters.
A massive thank you to Barrie and the team at PurpleImp (Our back of kit sponsor for Season 20/21) for creating the new website – if you are needing one for your own business/interests they come highly recommend. 🙂
---