'We are always counted out before a ball is kicked' – Manager Brian Reid's reaction to our 2-0 victory over Kelty Hearts
Interview
Albion Rovers boss Brian Reid believes the fact his squad are 'always counted out before a ball is kicked' will only aid them heading into the upcoming cinch League 2 campaign.
His side picked up a superb 2-0 win on Saturday afternoon over Kelty Hearts in Group G of the Premier Sports Cup.
The Maroon Machine won last season's fourth tier with ease and were odds-on favourites to pick up maximum points at New Central Park.
However, after a resolute display, a ten-minute spell at the end of the second half saw Rovers score two goals to take the three points.
Summer signing Ayrton Sonkur notched his second goal for the club, while Charlie Reilly slotted home from the spot.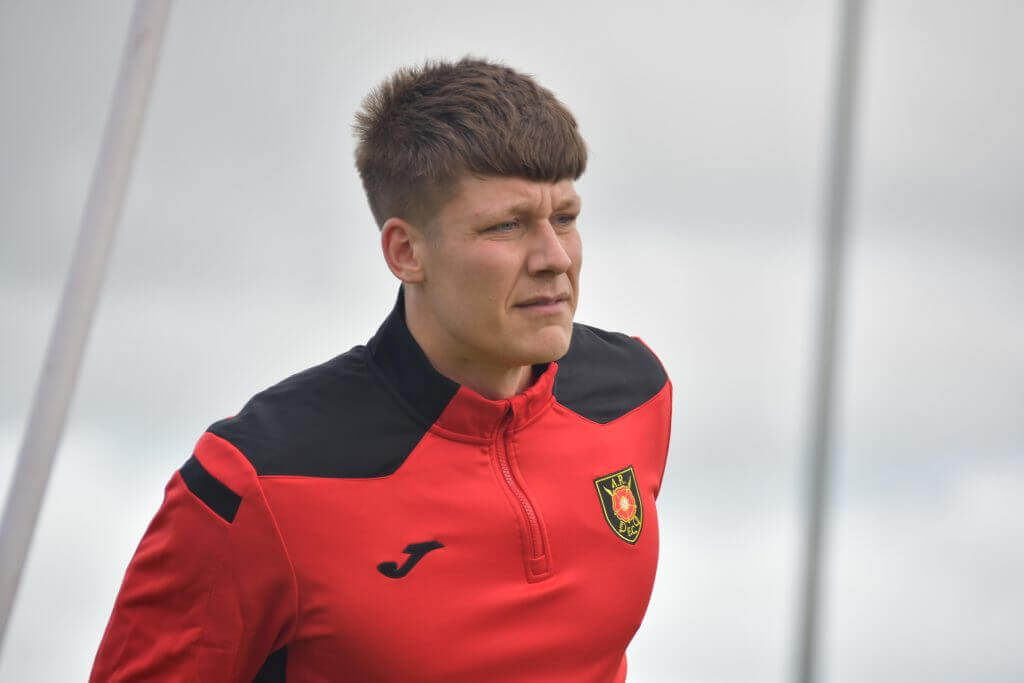 Speaking to ARFC Media, the boss said of the result: "It was a great result for us. When I looked at the team sheet on the day I didn't see much difference between the team that we played against last season that won the league, and the one that was playing against us yesterday.
"That in itself shows just how far we have come in a short space of time. In the last two games up here, we lost 3-1 and 6-1. A clean sheet is something I am delighted with too.
"Charlie Reilly should have made it three in the final seconds but I am just being greedy.
"We had to shuffle the back four again with Blair Malcolm going off so to stay as resolute as we did is something to be proud about.
"The biggest thing for me this season is to stay injury-free, so hopefully, that was just a blip.
"We had five our six out in most games and in all my time in football I had never seen anything like it.
"It cost our chances of getting a play-off place. This year I really feel we can push higher up the table and with no disrespect at all to last season's squad – I feel we have a better one already at this point in the campaign.
"I still want to add a couple too and we will see what happens with that.
"We have young players who are hungry to succeed and we saw that yesterday. Barry Duncan and Adam Fernie were both excellent. It is easy to forget to the likes of Charlie Reilly are only 20-odd too.
"At Albion Rovers, our budget dictates that we have to give young players a chance and we will continue to do that.
"With Michael Paton coming in he has added that much-needed experience to the side and that has helped so far. If you take him out of the team our average age is low, but we have real energy and hunger."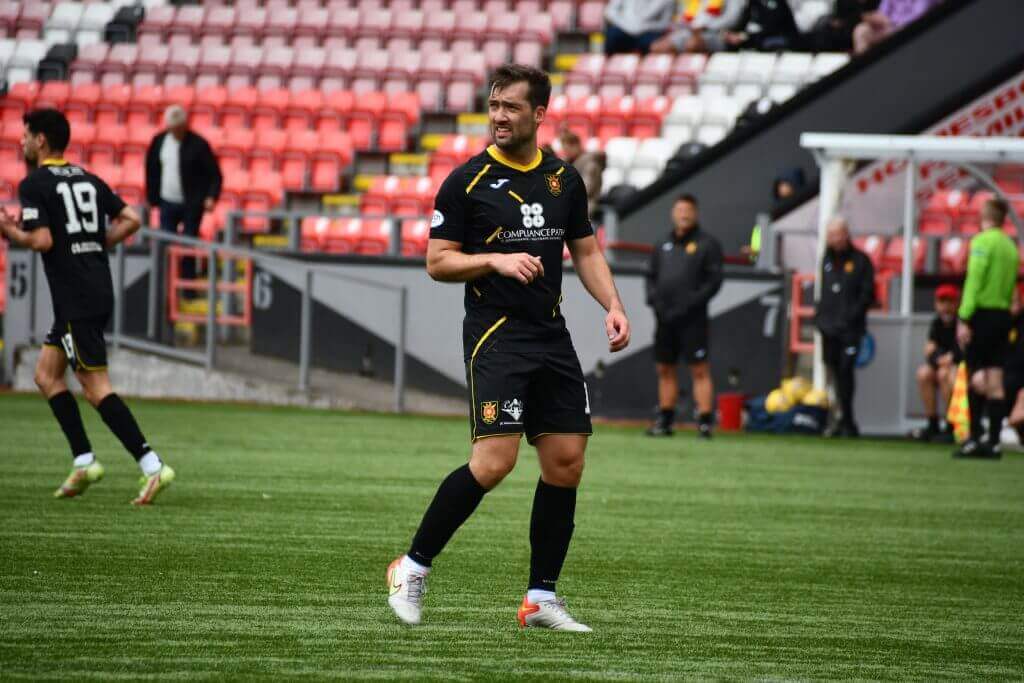 The 52-year-old added that being the underdog in every single match his side plays in has become tiresome – but that he'll happily continue to use it to motivate the squad.
"What frustrates me with Albion Rovers is that we are always counted out before a ball is kicked," he explained. "For me, it makes my job easier in the changing room.
"We are the underdogs in every match we play.
"Every league prediction I have seen has us placed bottom of the league, and it is the same every season. 
"We weren't in any danger last season and our injuries cost us but we were comfortable in terms of our position. 
"I think we could win the Scottish Cup and still be favourites to be relegated the next season. We are written off by most and it is to the credit of the players we have had here that we keep showing up these people.
"If they want to underestimate us then they can do. We don't seem to get the credit we deserve and respect.
"Against Livingston and Cove Rangers we played really well and ran them both close at home.
"No one expected us to take any points from this group. Everyone thought we wouldn't move off bottom spot."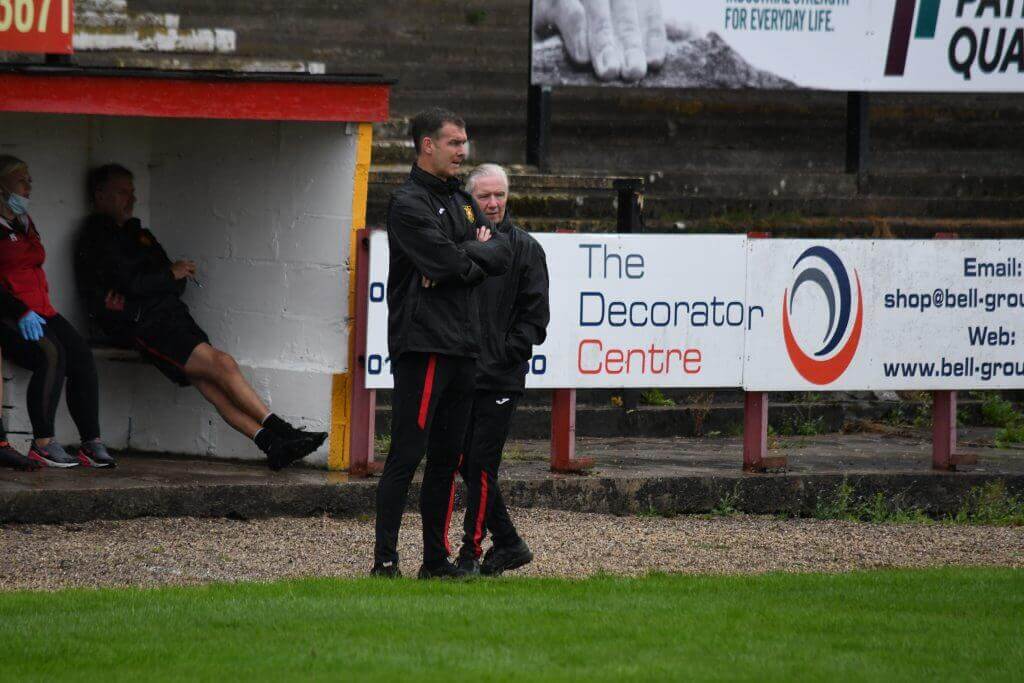 Next up for Reid's men is a daunting trip north on Tuesday night to take on Championship side Inverness Caley Thistle in what will be the final outing of the group stage.
Looking ahead to the match, he said: "They just missed out on promotion last season and in my eyes, they have a squad that is just pushing into that Premiership level.
"Of course, they went down and beat Livingston which was a great result and they are favourites now to go on and win the group.
"I am fully expecting a tough game and it is a long journey. If we could take something from the match it would be a great achievement before the league campaign starts.
"The players have had it tough, we've been a little unlucky in that as a part-time team, we've played Tuesday, Saturday, Tuesday, Saturday without a break.
"Most of the sides have had that couple of days rest in between playing."
Kelty Hearts match information
Kelty Hearts: Jamieson, Martin, O'Ware, Forster, Peggie, McNab (Philp 83), Tidser, Reilly (Cardle 56), Barjonas, Austin, Agyeman.
Subs not used: Owens, Philp, Hill, Strang, Barbour, Campbell.
Booked: Forster (90).
Albion Rovers: Leighfield, Fernie, Malcolm (McGowan 48), Sonkur, Fagan, Fleming, Wilson (Dolan 73), Kidd (Leslie 52), Roberts (Testa 73), Paton (Duncan 73), Reilly.
Subs not used: McColl, Smith.
Goals: Sonkur (80), Reilly (85, pen).
Referee: David Dickinson.