Ticketing arrangements: Ayr United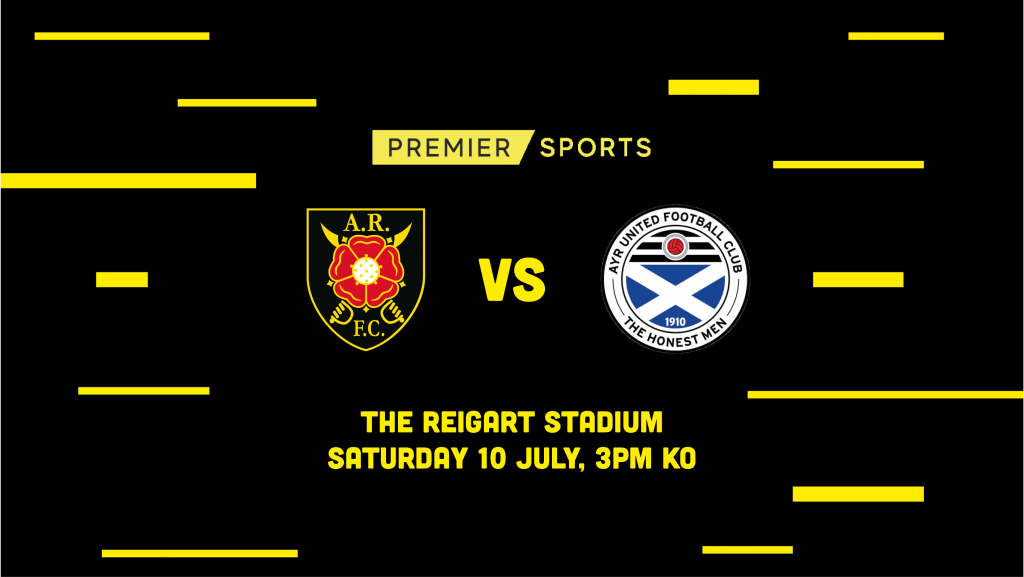 Ticketing arrangements: Ayr United
We are pleased to be able to confirm ticketing and access arrangements for our forthcoming Premier Sports Cup group match with Ayr United at The Reigart Stadium on Saturday 10 July, kick off 3.00 pm.
By agreement with the other teams in the group, admission will be £12 for adults and £6 for concessions.
Bearing in mind the Scottish Government physical distancing guidelines and the requirement to have a Red Zone for the players and backroom staff, the match will be all-ticket and there will be no cash sales on the day; the attendance will be limited to a total of 150 spectators.
Tickets will go on sale for season ticket holders from Tuesday 6 July; an email will be sent to supporters' associated email address with a link to purchase a ticket via Stripe.
This priority window is open to season tickets until midnight on Wednesday – after this point any remaining tickets for the match will be put to a public sale on a first-come-first-serve basis on Thursday.
The public sale will also require the supporter to buy their ticket through our Stripe payment system and we will update supporters on social media if tickets do become available.
The public sale window will close on Friday at midnight; after this point no tickets can be bought for the match and there will be no cash turnstiles on matchday.
Access arrangements
On matchday, The Reigart Stadium will be accessible via the Main Street entrance, with the ground open from 2:00 pm and we would ask that fans wear their face coverings (unless medically exempt) whilst accessing the turnstiles.
Please also have proof of purchase of your match ticket ready.
Social distancing will be in force and we respectfully ask that you stick to your own bubble and follow any instructions from staff/stewards.
Streaming arrangements
The match will be streamed on our live streaming service #ARFCLive.
This includes a live stream of the match, with commentary from the media team.
Please note this is provided through our Pixellot camera system.
PPV access can be bought via this link in the coming days: