Thanks, Terry!
Earlier this season, our brilliant Safety Officer Terry Gillooly stepped back from his volunteer role.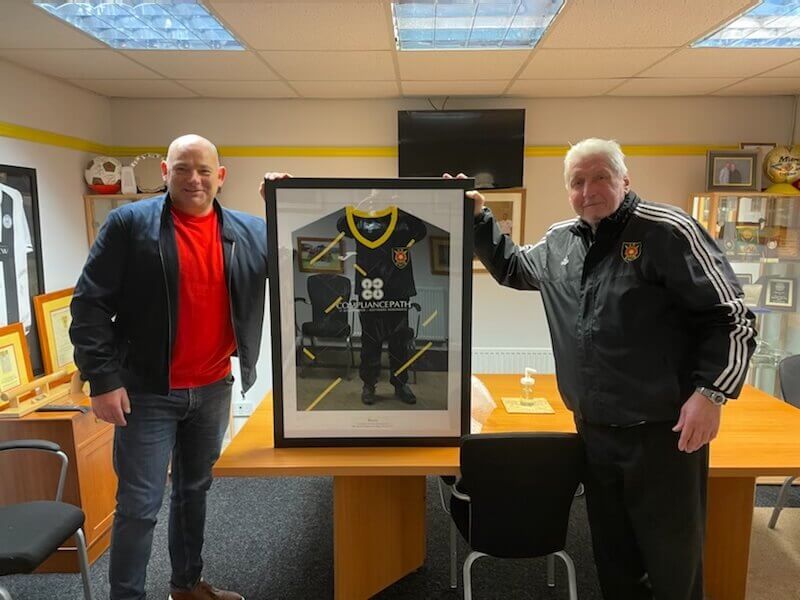 We were sorry to accept his resignation but are hugely grateful for all the work he dedicated to the club. The safety officer job is almost a full time commitment in itself. Yet he managed to fit it around his successful career AND commute to and from Doncaster.
His contribution goes beyond his reassuring presence around the tunnel on match days. He gave a huge amount of time, effort and experience working behind-the-scenes on critical but unglamorous tasks. The fact that the stadium meets current safety specifications is largely down to him.
As a small token of appreciation from everyone at the club, we presented a signed jersey. We understand that it will do the return journey to Doncaster to hang on an office wall down there!
Thanks again, Terry.