Reiss Kasule signs for Albion Rovers Reserves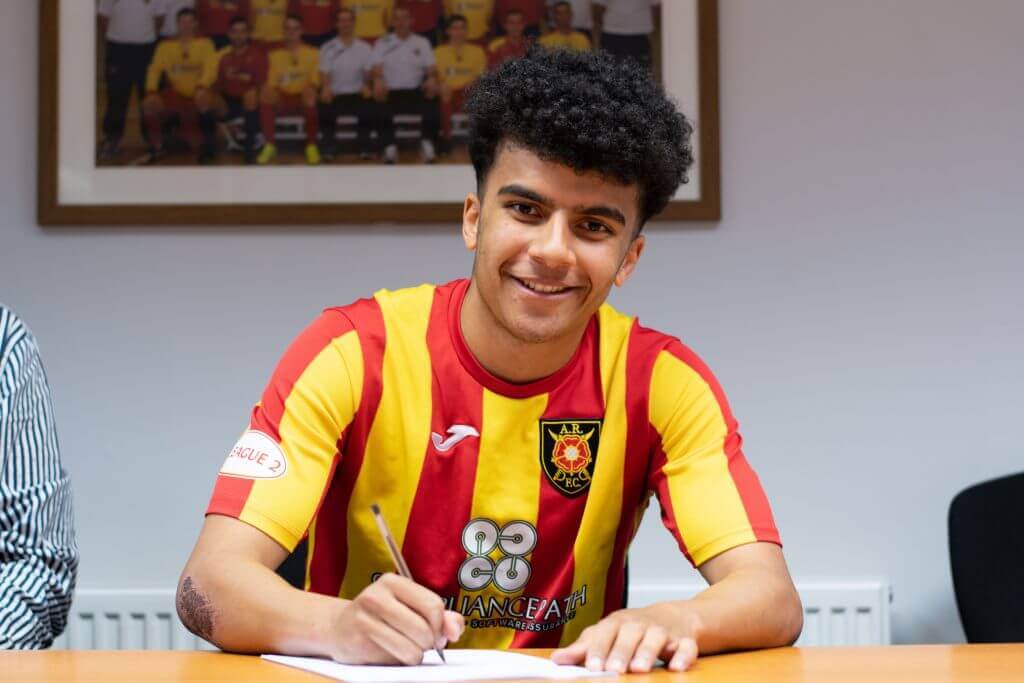 Graeme Liveston has added to his Reserves side with another talented youngster.
Reiss, son of Rovers great Vic Kasule, joins the club after a successful trial period.
The right-back came on in the last Reserves friendly, which was a resounding 7-0 victory over Lanark United.
Graeme Liveston was delighted to add him to the squad:
"Reiss has done very well since coming in and has added to the group. He has versatility and great potential.
"The goal is to bring in players who can push for a spot in Brian Reid's team and he is another ambitious player who can achieve that."
Reiss said:
"I am delighted to join. Graeme is a great coach who is well respected and known for bringing through players. It was tough at the start joining up but the guys are brilliant."
Club Chairman Ian Benton welcomed Reiss to the club at the stadium yesterday, and joined Victor in viewing his place in the Hall of Fame wall – where he was inducted in 2020.