Manager Sandy Clark knows the importance of Rovers' support – Stenhousemuir Preview
By Andy Connelly
Tomorrow, Albion Rovers face Stenhousemuir in a crucial match to avoid finishing bottom of cinch League 2.
With only three games left in the season, every point is essential for Rovers if they are to remain in the professional ranks. The club have endured a turbulent season, sitting bottom of the league table now with only nine points from their last 10 matches, including a 2-0 defeat away to Stenhousemuir the last time the sides met in February.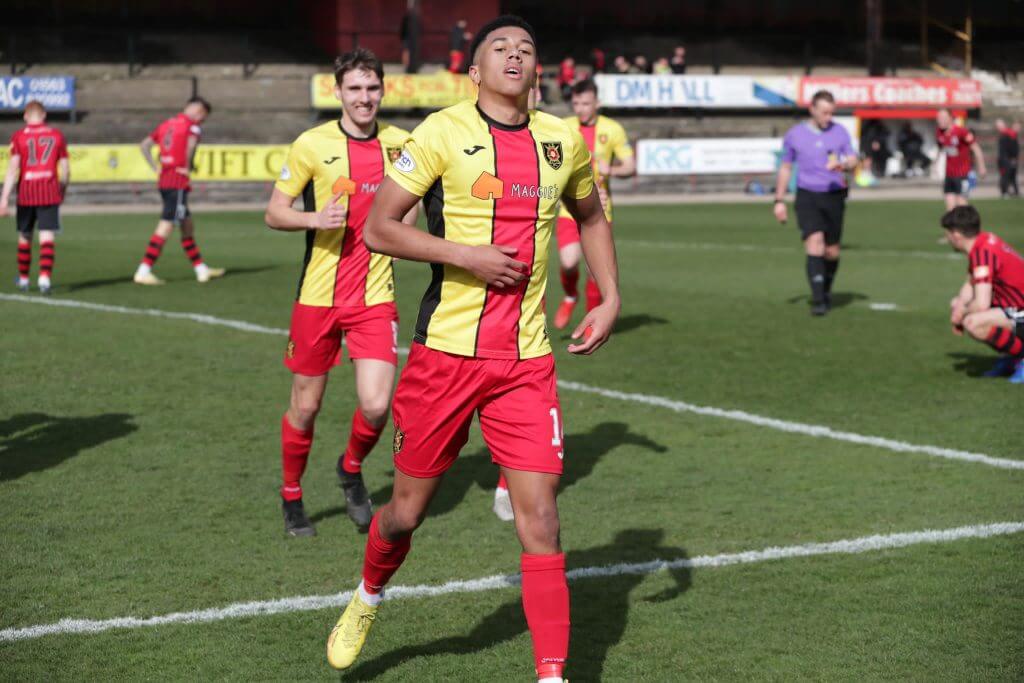 Three games into his role, manager Sandy Clark is under no illusions about the scale of the task facing his young squad: He said " (If we) get as many points as we can, we've got to try and win all three games, it's as simple as that.
"The next hurdle is Stenhousemuir who are vying for the playoffs, so they'll be well motivated. I know some of their players well, I know it's going to be a hard game for us.
"If we can have the kind of performance we had against Elgin, our last home game, that effort, that commitment, you can't ask for anything more from your players than that."
He also recognises the vital role good fortune and the Wee Rovers "12th man" will play in the squad's performance as he went on to say: "We need to be a wee bit lucky on the day, but if you work hard, you become lucky.
"We have our team, and we get on the pitch on Saturday, and they must work hard as I said and if they do that hopefully the crowd will get with us, get behind the team which is important and I know they will, that's going to be a massive help to us.
"We need to see effort on the pitch and if the fans see that they'll get behind the team and make it that kind of atmosphere on Saturday"
Clark has acknowledged that in both of the losses under his leadership, it's been small errors that have held big consequences for Rovers. He is confident the side can improve though: "I know two defeats isn't ideal, the reasons for it I can understand and it's basically mistakes being made, we've paid a big price for that, but there's been a lot of good things as well.
"I thoroughly believe that we have enough within this squad to make sure we do the job between now and the end of the season."
Rovers will face a Warriors side that has had their own rocky form of late, however the side have still managed to take 15 points from their last ten matches, including that 2-0 victory in the last meeting.
The challenge for Clark and his side couldn't be clearer now, win or it's over. For entirely the worst reasons these final three fixtures look to be some of the most important in the club's long history. It will take maximum effort from everyone involved, but Wee Rovers' fate is still very much in their own hands.