Club news: New-look Board of Directors provide their first update
Message to Albion Rovers' supporters
Like you, everyone on the board of Albion Rovers Football Club is shattered and deeply saddened with this past season, and our subsequent relegation into the Scottish Lowland Football League – ending our proud, unbroken 120-year stay in Scotland's senior leagues.
As the board of Albion Rovers, we accept ultimate responsibility for this. We began the campaign realistic in the knowledge that with the backdrop of our financial position, it was always going to be difficult, but we have shown previously that the lowest budget in the league can attain a finish avoiding the dreaded 'club 42' position – and to not avoid that placing can only be seen as a failure despite our relatively high points total and fair goal difference.
Despite the difficulties we have faced, our fans have been a shining light. They have continued to back the team, which has been incredibly humbling to see. We are truly sorry that we have not been able to give them the positive outcome such tremendous support deserves. This is also a huge blow for our volunteers across the club, who have worked tirelessly throughout the season. We applaud them for their resilience and dedication; they are fans of the club too and like our supporters, they are hurting. Finally, we would like to thank our sponsors for their continued support.
Whilst naturally we feel devastated at the moment, there remains a burning desire from within to rebuild and re-invigorate the club. As we look at how to best achieve this, it must be recognised that we need to embrace change across our club from top to bottom and this is very much now underway.
Albion Rovers is so much more than a football club. It is an institution of Coatbridge that has been at the very heart of its town and community for over 140 years. It is built on a deep-rooted passion that is proudly passed from generation to generation and it is this enduring and unwavering passion that gives us the strength and fortitude we need in times of challenge. It is through the unstinting support of our fans that Albion Rovers will continue to be Coatbridge's club.
The ARFC Board of Directors.
Conference League position
In light of recent reports about the proposed new Conference League at Tier 5, as a club, we would like to put on record that we do not support the creation of the Conference League.
At last night's board meeting, this was agreed unanimously by all board members, taking into account the clear opinion of our supporters, who have voiced their concerns online and at our recent AGM. We are listening.
The proposal is of no benefit to Albion Rovers, or to the clubs in-and-around our level of football. This would have still been our position had we retained our SPFL status.
A word of thanks: Eddie Hagerty
We would like to place on record our thanks and best wishes to Eddie Hagerty after he announced his departure from the Board of Directors at the recent AGM – a well-earned retirement for a club stalwart.
Eddie has been a shining light of positivity and enthusiasm at Albion Rovers since his first involvement with the club, and he leaves having served in a number of roles, including club chairman.
His community work, especially with the Buddies community group, has been nothing short of inspiring and he has touched the lives of so many people, while also being a terrific ambassador for Albion Rovers.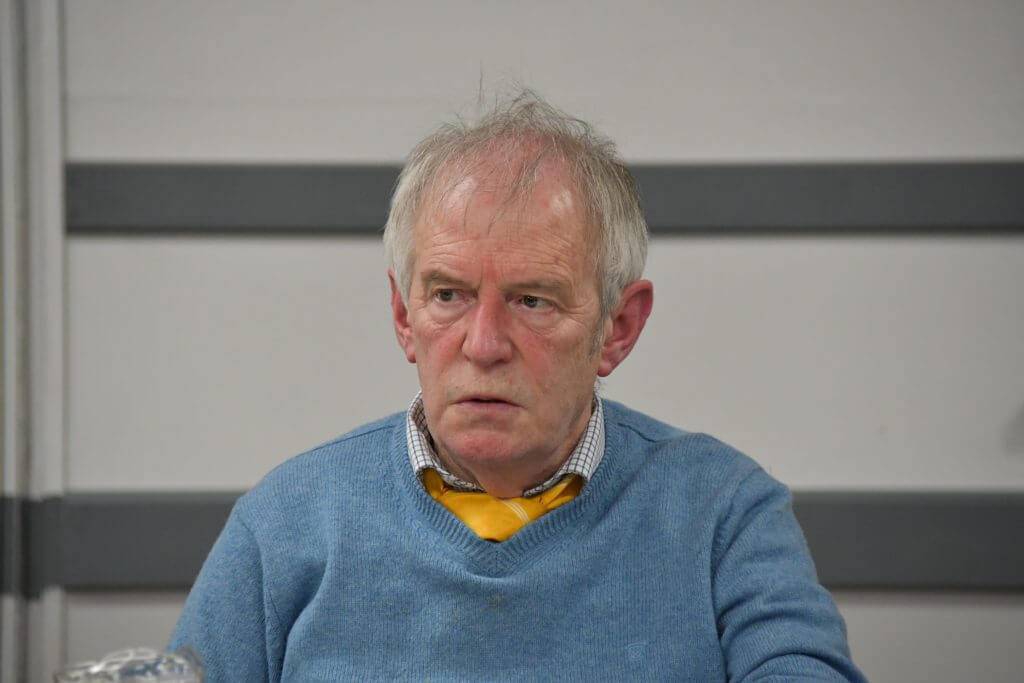 FAQs
Who was present at the last meeting; what is the current formation of the Board of Directors?
Club chairman: Ian Benton.
Directors: Liam Nugent, Mark Hunter, Jordan Campbell, Robert Cameron, Alan Benton, David Hancock.
Observing: Ben Kearney.
All directors were present.
What was spoken about at the most recent board meeting?
The last board meeting took place on Monday, 22 May, at the Reigart Stadium.
Key areas included: Compliance, Income, Football first-team matters, Corporate, Community and Operations.
Key takeaways: A competitive season ticket & match-day ticket pricing structure for the upcoming Scottish Lowland Football League campaign was agreed upon, and will be made public in the coming days, with season tickets on sale shortly.
Sandy Clark and his backroom team's preparation for the upcoming campaign is already well underway.
We affirmed our position on the proposed Conference League.
Our immediate aims are to develop and refine how we operate as a board, and how we collaborate with our friends and super-talented colleagues at the Supporters' Trust and Community Trust. We will also nail down person-specific roles and responsibilities in due course.
We began to outline our short, medium and long-term all-encompassing strategies for the club moving forward as a Scottish Lowland Football League side, with the aim of returning to the SPFL as soon as possible.
Our ambitions are clear – we want to put an entertaining team on the park capable of winning promotion back to the SPFL at the first time of asking.
This will not be a simple task, the Lowland League is full of ambitious, well-ran clubs with talented players and we will embrace being part of this division. We look forward to visiting these clubs and welcoming them to the Reigart Stadium.