Charlie Reilly says Albion Rovers have allowed him to enjoy his football again
Charlie Reilly has been in fine form this season as he looks to help the Rovers avoid the drop come May.
The 21-year-old has been banging in the goals for fun this season as he sits on 20 goals in all competitions and has been a vital cog in Brian Reid's team.
And it is the coaching team who have been thanked for his improvement and happiness on the pitch as he pays credit to manager Brian Reid and assistant manager Scott MacKenzie for allowing him to rediscover his love for the game.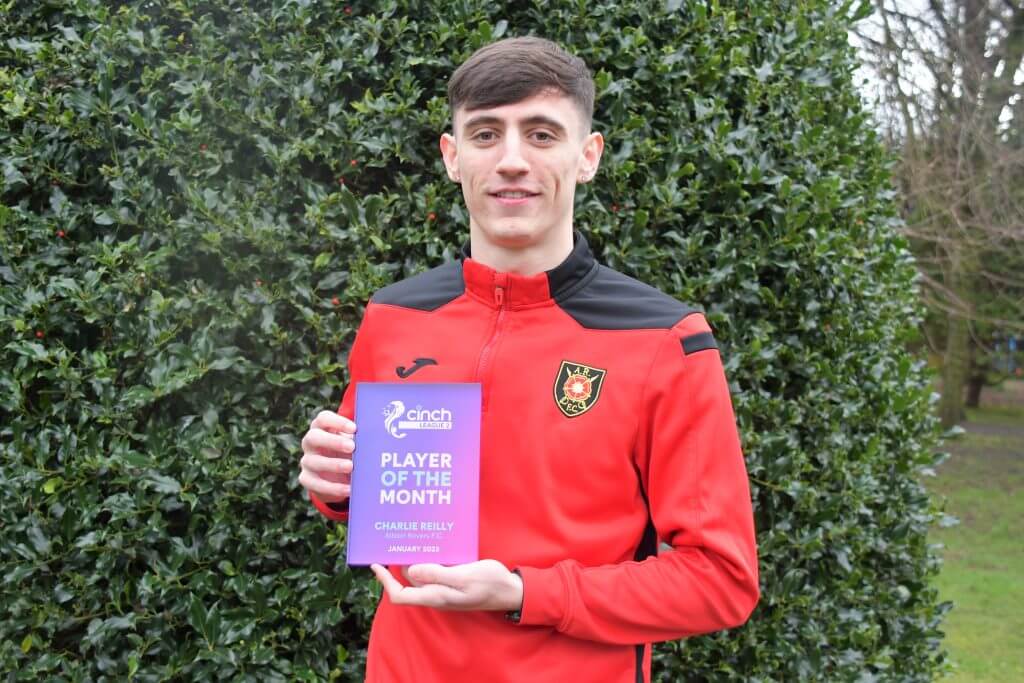 Reilly who signed for the Rovers back in the summer of 2021 after leaving Partick Thistle has now gone on to make 69 appearances for the club, but in that time he has gotten more minutes at the Club than anywhere else in his professional career, something that he has thanked the management team for.
In a sit-down chat with Social Media Executive, Taylor Murray, Reilly revealed how happy he has been at the Club
"Brian Reid and Scotty (MacKenzie) have been massive for me as they believed in what I can do and helped me fall back in love with the game after a tough time at Partick Thistle," the 21-year-old said
This season the youngster has collected two cinch League Two Player of the Month Awards after helping the Rovers through key games.
He feels that every game he is getting better and better, something that he praises comes down to getting games under his belt.
He said: "Before I joined the club I had only played 10-15 professional games in my career so it was tough
"But coming to Albion Rovers has been huge for my career as I have been getting more minutes and to have as many as I have got at the age of 21 is key.
"And to get in the region of 30 games a season is a huge benefit.
"That can only put you in good stead for your career as I am always wanting to learn, especially from the boys in the team.
"Even though we are a young team I always look to learn from the older boys in the team, as well as showing some of the younger boys what you can do.
"Coatbridge is quite a small place so to have a team like Albion Rovers in it and be at the club is great. Getting to know the fans' faces and having that community feel is great."

Although Reilly has plied most of his trade on the wings as the Rovers, this was not the position that he came into the game. Charlie had started off as a centre midfielder but when he joined the Rovers it was Reid who selected him for the wings, and that is something that Reilly said he is thankful for as he is enjoying playing there.
"Being a winger wasn't something I started off as. Centre mid was my position at Hamilton and Partick Thistle
"But it was the gaffer who said to me to try the wing and to be honest I do really enjoy it out there.
"Getting the ball and driving at full backs or holding up the ball for the team is great fun."

Although the team have been going through a rough patch this season, with results not going the way of the performances, Reilly has been as the key to most of the success with assists or scoring blinders such as his free-kick vs Elgin.
It has been the league in which Reilly has excelled this season scoring 18 goals and assisting seven. It is also his highest goal-scoring season by a distance with his previous record totalling six.
And helping his team out with either an assist or goals is something Reilly admitted that he would "never get tired of" and wants to continue doing so.
Looking back on his short career so far Reilly was very thankful and proud to be where he is in his career at such a young age.

From a young boy, he said that he always knew that he wanted to be a professional footballer, and to live that dream every Saturday he takes to the pitch makes him feel "proud" of what he has done and has loved every minute of it so far.
Reilly said: "It is hard to describe the feeling (knowing he is a professional player)
"It has always been something that I wanted to be and have loved playing every single minute playing for Albion Rovers
"I would say I have always tried to do what is right when it comes to tough patches in the season and make sure that as a team we get as many points as possible."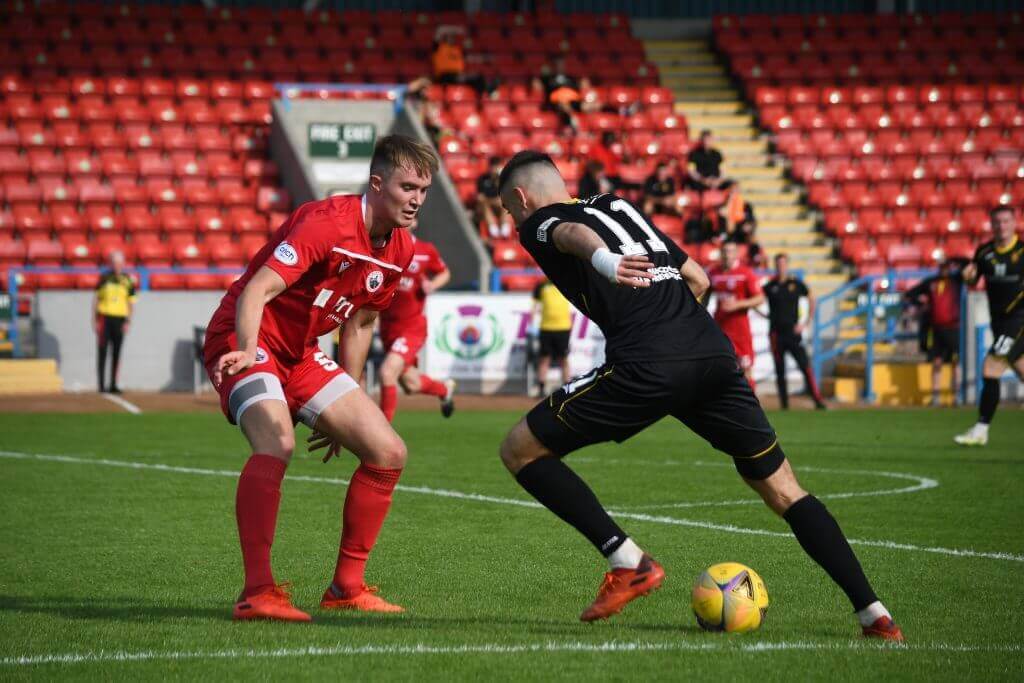 When asked what his favourite goal has been, Charlie quickly jumped to THAT free-kick vs Elgin which was thunder blasted in from around 30-35 yards out
However, he did point out that the most important goal was his first when he was at Hamilton, which was another fee-kick, something that he said was "special" to him
Charlie is now looking to help the Rovers avoid any potential relegation battle as he ensures that the team are all working hard to get the results they need.