Caledonian Braves 0-0 Albion Rovers Reserves
In the game last night at the Alliance Stadium, the Reserves drew 0-0 with the home team, Caledonian Braves.
The hosts had the better of the first 15 minutes, but after that Rovers came more and more into the game and it took two impressive saves from the Braves' keeper – Chris Henry- to keep the scores level at the break.
Rovers dominated the second period but failed to capitalise on that, missing several chances to take the lead.
A very solid display by the starting defence and by trialist Reiss Kasule who replaced the unwell Daniel Moran after 55 minutes.
---
Team: Smith; Moran (Kasule), Fernie, Greenwood, Rodden; Fee, McVey (Hart); Kouame, Moniz, Guy (Sweeney); Dolan.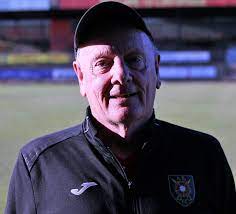 Reserves Head Coach Graeme Liveston said:
"Paul Fee in central midfield and Fernando Moniz off the front were both excellent on the night."