Brian Reid: An update from the manager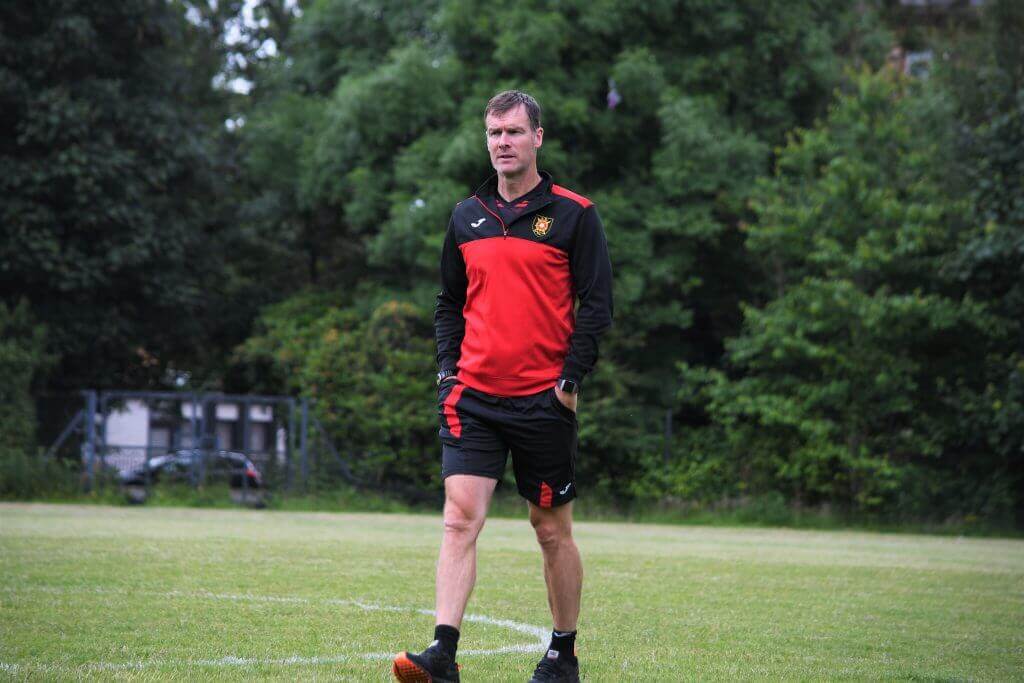 Speaking to the ARFC media team, manager Brian Reid gave an update on how the summer has panned out so far:
"It's been tough this season, even more than in previous campaigns due to a number of factors. We've got the added threat now of the Lowland League teams really stepping it up and throwing money about.
"Like any club at this level, especially here at Albion Rovers, we are working on one-year contracts which is the best way for us to stay secure, but of course, with that choice comes the same situation each summer.
"Every player will weigh up their options and rightfully they can take as long as they want to decide on what they want to do next. There have been a lot of offers put out to players but they haven't come back and signed the contract.
"It is a waiting game at the moment and I understand the supporters' frustrations but players will wait to see if they can get a better deal elsewhere for a number of different reasons. Again, it makes it difficult but we are being patient to ensure we bring in the right players.
"I think as a manager I have learned a lesson over the past few years for sure, and I am old enough and brave enough to admit that. We have to be patient and there is no point in signing players to fill gaps. You have to work out what you really need and the type of characters you want around the place."
On the squad, he added:
"We've signed three so far with Michael Paton, Ayrton Sonkur and Kyle Fleming. There will of course be more added to that as soon as possible.
"Michael is 33 now and he is a top player. Having experience in certain areas really counts and he will bring that. I've known him for a few years now and his know-how will be a great asset on the pitch for us.
"Ayrton is a player I had spoken to a while back, our transfer business starts way before the end of the season, he is 24 now and he is a great size and leader at the back. He is exactly what we need and I can see how him and Sean (Fagan) would work with each other.
"Kyle is 20 but he has come from a position where he has a decent number of games under his belt at this level. He was at a good club at Dundee and he looked good for Annan Athletic when he played.
"Some players we just can't do anything about due to certain situations. A couple of the squad from last season are likely to be heading overseas for work and things like that. They are young guys and I wish them the best. I don't want to hold anyone back.
"Important players have moved on, but it is my job to replace them. David Wilson and Aron Lynas have both gone to Dumbarton and Kyle Doherty has decided to leave.
"That is part and parcel of football management. It is what it is. At the moment we are at a slower pace than I would like but we will get there.
"We have a nucleus of a squad here already with what we have which is good. We're waiting to hear back from a couple who are on holiday at the moment from last year's squad.
"Max Wright is one I am hopeful about. Charlie Reilly has been offered a contract too and we would love to keep him here but he is a top young prospect with interest from others.
"Having guys like Callum Wilson, Jamie Leslie and Sean Fagan stay on bodes well for us and they are players who have performed to such a high standard since I've been at the club. They really represent the club well.
"Blair Malcolm was unlucky with injuries last year and he will be with us for pre-season to prove he is fit enough to earn a contract with us.
"We'll bring in a few trialists and have a watch over them too. Our squad will once again be smaller but I do believe in having quality over quantity. The loan market will be a good tool for us to use again too and we have the bonus too of our Reserves.
"Luck will hopefully be with us this year. I've never known anything like it in all my time in football to have 4/5/6 players out game after game with injuries. The squad we had in my opinion was one that should have challenged for a play-off spot so it was disappointing that we didn't."
On pre-season and our Premier Sports Cup group, he said:
"It is certainly a tough group for us but it is a good competition for clubs like ourselves and we will approach with a desire to go through.
"Looking back at last year, we did pretty well in our group and we have to match that again. Why can't we match a Championship team again away from home? That was a good start to our year and it is almost a replacement for 'meaningless' friendly matches.
"Each game will be tough and each of the sides we are up against will genuinely think they can win the section. The NL Cup tournament will also give us a chance to work on things.
"Our training nights have now changed to a Tuesday/Thursday so we operating closer to what most of the other part-time sides look like."