Blair Malcolm: "We know the position we're in" – Annan Atheltic Preview
By Andrew Connelly
"Our fate is in our own hands" 
This was manager Sandy Clark's key message to his side following last week's impressive 3-0 victory over Elgin City. 
Wee Rovers are not dependent on other results, other team's slip ups or other clubs to deliver a defeat of a key opponent for them. They, and only they, control the destiny of the side and their place in professional football.
This Saturday the team travels to Galabank to face an Annan Athletic side still with a sniff of a chance at a second-place finish in cinch League 2. Annan defeated second placed Dumbarton 3-1 on Saturday. Rovers' fans will be more than aware that complacency after defeating a side of Dumbarton's caliber cannot happen.
Annan are a motivated side on a good run, winning three of their last five games. Rovers have only just righted the course after three consecutive defeats prior to the Elgin result. The Wee Rovers will know that any points in the run-in are key to the battle for survival as Clark's "win or go home" mentality will permeate the side as they look to build on last week's strong showing.
Cup Final Mindset
Within the dressing room confidence is high, Blair Malcolm spoke about the focused mindset the team have adopted and how they've acclimated to the new coaching staff;
Speaking to Albion Rovers media team he said: "The team are looking forward to the remaining games, there's been a good reaction since the gaffer's come in.
"Naturally when a new manager comes in there's always a different tempo to training and that lifts the mood.
"We know the position we're in, it's just a case of taking maximum points from each of the remaining games."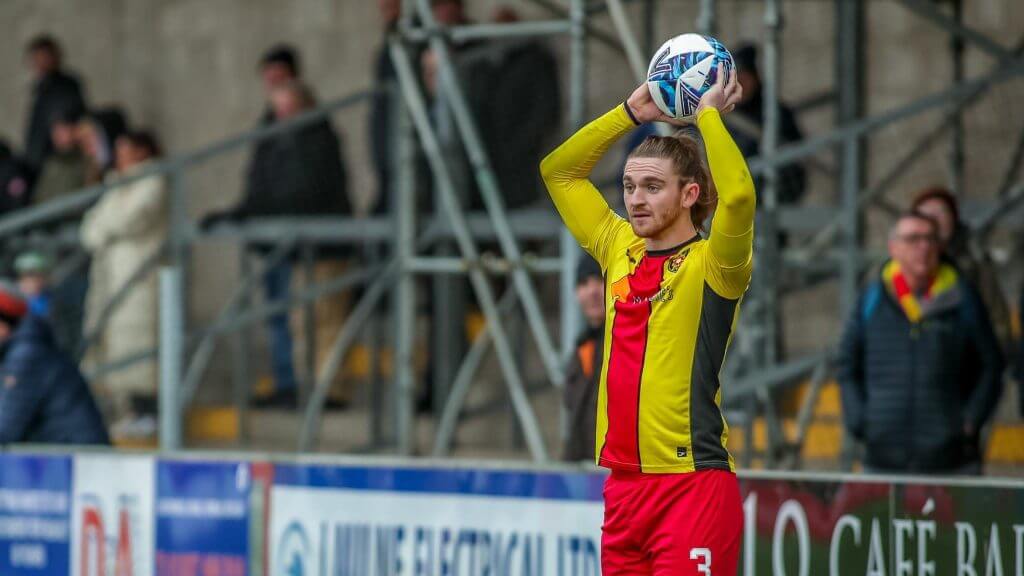 Assistant Manager George Paterson shares Malcolm's optimism as he also spoke to the club media team ahead of a tough game.
He said: "I thought the boys were fantastic all week in training and since we've come in to be honest. The attitude has been great.
"Getting three points in front of the fans, I thought the fans were fantastic too. Everyone is pulling together and hopefully we can keep it going.
"The gaffer already knew the squad was good enough and we haven't changed much. It's mainly about giving players belief and making sure everyone knows they're a part of the squad.
"It's no fluke how strong we were against Elgin, but now we need to have that consistently.
"Annan are a good team and I know a lot of the players there. We know the quality they've got. It's our job now to outwork them, it'll be hard, and every player will need to step up. "
Final Word
The importance of the remaining games cannot be overstated for the Rovers. To ensure survival they will need to dig deep and block out all the noise of "pressure" or "play-offs" as it is all still in the teams hands as manager Sandy Clark pointed to.
Despite sitting at the foot of the table a win could possibly see the Wee Rovers jump from 10th to 8th and only being two points behind 7th. It is a fiercely close battle at the bottom with four teams all looking to avoid finishing in that dreaded 10th spot.