Ayr United V Albion Rovers Ticket info & Streaming Information
Scottish Cup Week!
On Saturday we travel to the West coast to take on @AyrUnitedFC at Somerset Park.
Tickets can be bought in advance from Ayr United's website.
https://tickets.ayrunitedfc.co.uk/package_link/LZEmOKzmpW/AlbionRoversAway
Streaming info to follow!!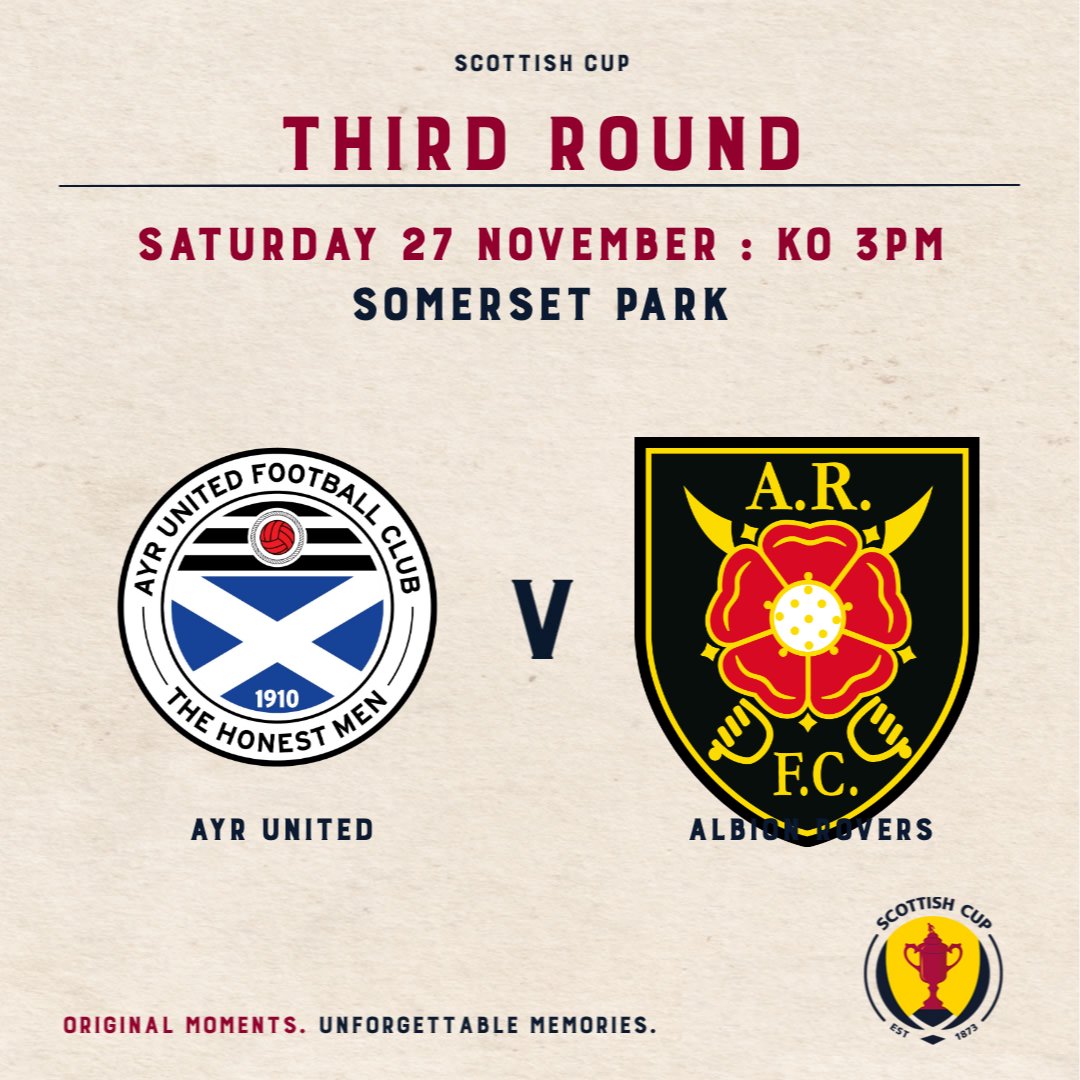 Fans are strongly advised to purchase their tickets online. However, for those unable to purchase online, tickets can also be purchased over the phone or by visiting the Ayr United Club Shop. It will be open on Friday 10am to 4pm and on matchday from 11am.