An update from the Chairman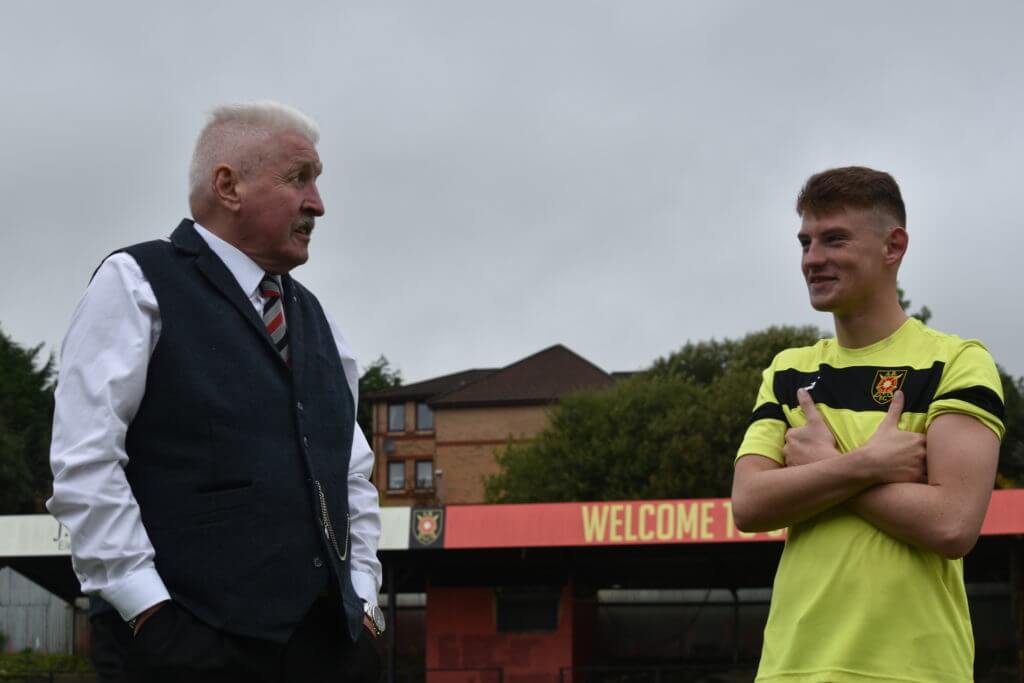 I wanted to take a few moments to thank all of our members for attending last night's Annual General Meeting and embracing the new technology. Last night was the first ever virtual meeting and whilst we had some technical challenges, the feedback received to date in the main has been positive. As always, there are lessons that can be learnt and improvements that we can make. As mentioned, there were some technical challenges last night for some of us which meant that not all of us were able to present our statements fully.
I would like to share my thoughts as Chairman of the board. For those that do not know me, my name is Ian Benton, and it is has been my honour to serve the club and its members as a Director since July 2016, and as Chairman since March 2020. The past 11 months has been a horrendous experience for everyone due to the unforeseen onset of COVID-19 the impact of which continues to take its toll in so many ways. On behalf of all the Directors of the club I would like to extend our condolences to anyone who has been unwell or suffered the loss of a loved one during this time. We are especially remembering David Waterton, Gary Flint's partner Siobhan and Jason Bell's mother, Martha.
At Albion Rovers there is always the challenge of putting a competitive team on the park, maintaining a 100-year-old stadium and dealing with the daily operational challenge of keeping the gates open. This has been no different for me since taking over as Chairman. I'd like to thank the Chairmen who served before me for leaving the club in a position that offers me the opportunity to grow the club. As Chairman and Directors, we are merely custodians of a club and our only goal is to leave a club in a healthy state for future generations to enjoy. Whilst football operations have been restricted greatly due the pandemic, I look forward to receiving an update from SPFL within the next few weeks and am hopeful of a safe and speedy return to football. Despite the current situation there is still a lot to be grateful for and achievements to celebrate.
I've listed some of the achievements below:
o Appointment of a new first team manager.
o Implementation of the Pixelot System which allows our fans to watch from the comfort and safety of their own homes. Thanks go to Mark Millar for his generous support and donation which made this possible and Ben Kearney for working tirelessly managing the system and running our matchday streaming service.
o Following the loss of the previous shirt sponsor, we are delighted that CompliancePath have decided to support the club as becoming main shirt sponsor.
o We also had a number of sponsors who have renewed for the season or are new to the club. Thanks to Reigart, JC Groundworks, Purple Imp, Lanarkshire Suicide Prevention for their support during these uncertain times.
o Upgrades have been made around the stadium, for example, we have installed pigeon netting, improved the floodlights, replaced dressing room flooring and revamped the club shop and the Dishington Lounge has been refurbished. I'd also like to extend my thanks to; James Anderson, Albion Rovers Supporters Trust, Albion Rovers Community Trust, Eva Woodward, Terry Gillooly, Scott and Alison McGowan and all the volunteers that made this possible. We look forward to all of you getting back to see these improvements.
o The endeavor shown by some of our younger supporters has been incredible. The JustGiving page set up by Jordan Campbell, the virtual 50/50 draw organised and ran by Ben Gillooly and the new Wee Rovers Lotto organized by the Albion Rovers Supporters Trust has gone a long way to helping the club during difficult times.
The goodwill speaks volumes about the commitment of our fans, volunteers, sponsors and directors. Thanks to them all. Earlier in the year Colin Woodward resigned as a member of our board. Colin's loss was certainly felt in our boardroom, however, I am delighted that Colin continues to be the club secretary. The expertise, hard work and time that Colin devotes to our club cannot be underestimated. For this, I am truly grateful and look forward to continuing working with him.
The existing board members have been excellent in the running of club during these trying times, the stability and operational support they have shown me has been appreciated. Alison, Eddie and Mark have done a sterling job. Thank you. As voted by our members last night, I'd like to welcome Jordan Campbell, Craig McKeown, Liam Nugent and Shaun Millar to the board. I'll be in touch with each individually to welcome them. I look forward to working with each of them and I'm sure you will join me in wishing them every success. Finally, I would also like to thank all of our shareholders for your continued support for the club.
Regards Ian Benton.
Chairman Albion Rovers F.C.
Club Update
Whilst there's been a restriction on football operations, volunteers and directors have taken the opportunity to do a number of things around the ground. We thought we'd share some of these images which represent some of the works undertaken. Whilst necessary the works wouldn't have been possible without the assistance from Jordan's Just Giving page, the very generous donation from James Anderson and the 50/50 fundraising by Ben. We'd like to extend our thanks to our fans, volunteers, sponsors, Mark Millar, Albion Rovers supporters trust and the Albion Rovers community trust as without your ongoing support the upkeep of our club would be much more difficult.
Here's a snapshot of some of what's been done:
Pigeon netting installed
Floodlight upgrades
Coatbridge gable end reinforced
Installation of Pixellot cameras
Upgrade to the flooring in the dressing rooms
Disabled shelter enhancements
Club shop refurbed
The Dishington lounge refurbed
*The dressing room photo is not reflective of match days during the current climate where occupancy is restricted in line with SPFL protocols.
#WeeRoversLotto Draw: 29/01
????
No jackpot winner this week.
–
Play here:
–
–
Suspension of football: Update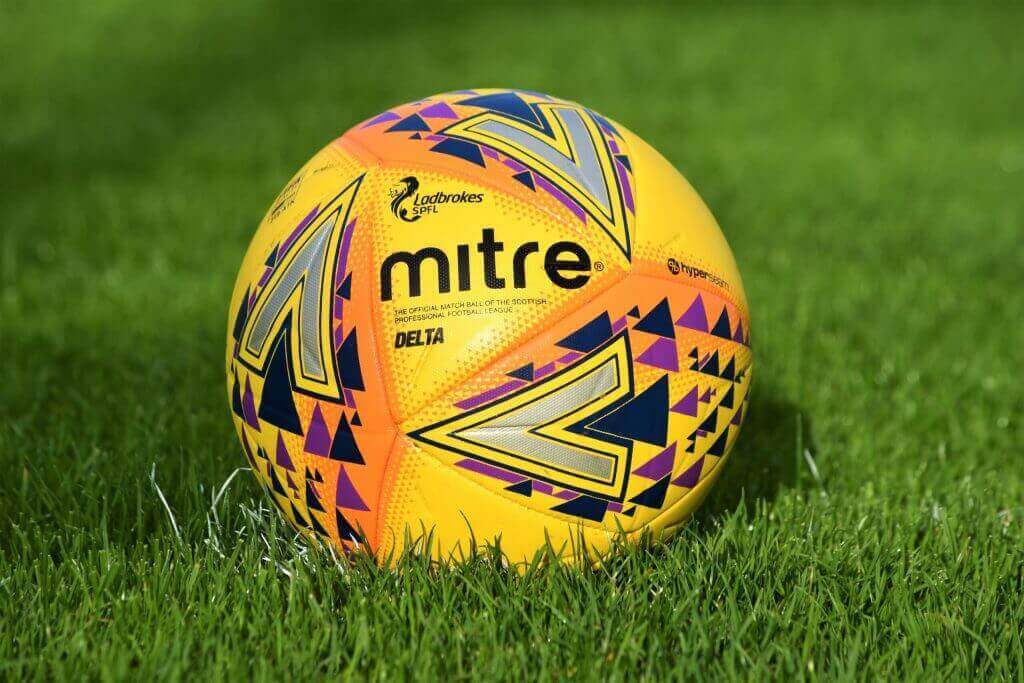 The Scottish FA has this week undertaken extensive consultation with representatives of leagues and clubs affected by the temporary suspension announced on Monday, 11 January 2021.
This process has been beneficial in understanding the specific challenges faced by clubs at those levels within the men's and women's games, in particular understanding the key components required to facilitate return to play within each competition when it is safe to do so.
Given that current lockdown measures implemented by the First Minister will now remain in place across Scotland until at least the middle of February, the existing temporary suspension of football will be extended until midnight on Sunday, 14 February.  This affects leagues with predominantly part-time clubs – although a number of full-time clubs have been affected.
The Scottish FA will continue to work with those affected to develop league and division- specific plans for a return to training and playing, including adequate training and conditioning time. Those circumstances vary across our game and will be kept under constant review with any restart of the game likely to happen on a progressive basis.
A further update will be communicated by Wednesday, 10 February.
The Scottish Cup Fourth Round fixtures scheduled for 20 February will not now go ahead, and all ties will be rescheduled and information communicated in due course. Consequently, Saturday, 20 February can be released as a fixture date for league matches.
The Scottish FA will continue to work with Scottish Professional Football League colleagues to accommodate the dislocated Scottish Cup fixtures when it is deemed safe and practical to do so.
Rod Petrie, Scottish FA President: "The conversations we have had with representatives from the clubs and leagues affected by the temporary suspension have been hugely beneficial. We have been able to further communicate the rationale behind the decision in the midst of an ongoing pandemic whilst also hearing at first hand the most important issues facing clubs and leagues at each level of the game.
"We have also been greatly encouraged by the sense of togetherness shown by the clubs and the robustness with which protocols and measures have been implemented in the interests of player and staff safety within football.
"A number of initiatives have been suggested which may help to make the eventual return to playing efficient without compromising safety.
"The decision to extend the suspension is necessary given the Scottish Government's own extension of existing lockdown measures. Football will play its part to support the collective effort to reduce the spread of the new variants of the COVID-19 virus.
"We are grateful for the input of all groups involved in our online discussions this week and we will continue to liaise ahead of our next public update on February 10th."
AGM: Proxy Voting
The AGM papers have now been delivered and shareholders have the opportunity to complete a proxy vote in the event they can't make the AGM.
There are a couple of options for people to do this:
Option 1 – email the vote to agmproxy@albionroversfc.com – this is the preferred method for use.
Option 2 – post your paper back to ARFC, Main Street, Coatbridge, ML5 3RB Option 3 – a drop off box will be available at the tunnel from Friday 29th January to Thursday 4th February.
The drop off facility will be open from 10-2 daily. On Thursday 4th the drop off facility will be open 5-7pm.
If you are dropping off your proxy vote at the stadium please be mindful of the covid quarantining measures that will need to be observed.
The stadium will be open from 10-2 every day except Sunday and Thursday 4th as detailed above.
Wee Rovers Lotto Results 15/01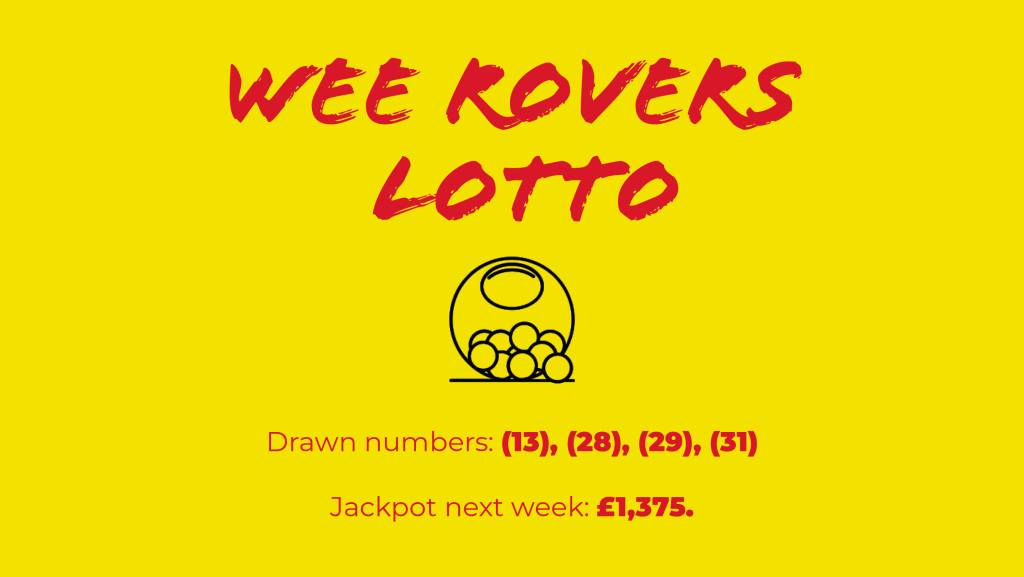 ???? WEE ROVERS LOTTO RESULTS
No jackpot winner this week.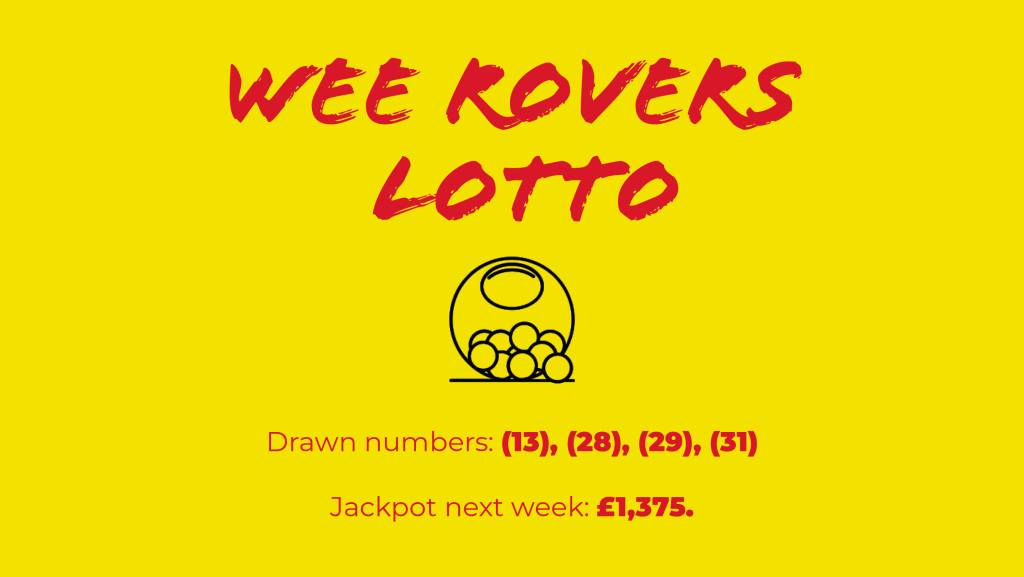 Paul Allan departs.
Paul Allan has been recalled by his parent club, Dunfermline Athletic and his loan has now ended.
We would like to thank Paul for his efforts during his time at the club and wish him all the best for the future.
Mark Sideserf and Grant Evans join on loan.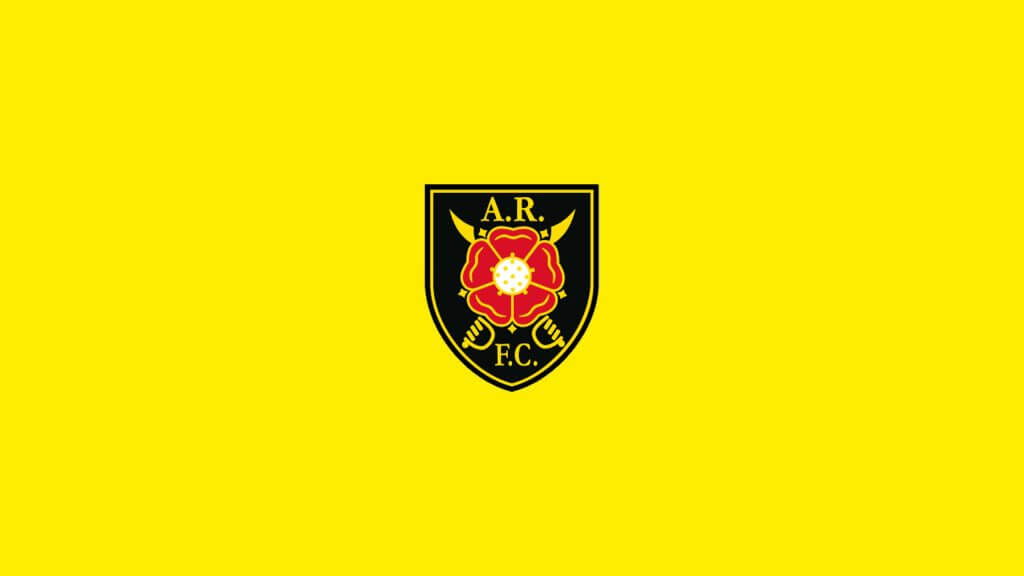 Experienced full-backs Mark Sideserf and Grant Evans have joined the club on loan, following their club captain Paul Gallacher from Pollok F.C in the WoSFL.
Mark joins having previously been at Cliftonhill in 2005 and the 32-year-old left-back will add experience to the backline, he was on the books beforehand at Gretna then Motherwell.
Grant has played across all four senior divisions with Hamilton, Dumbarton, Morton and Airdrieonians and the 31 years-old right-back will once again bring a wealth of experience.
Brian Reid and his backroom staff are continuing to work behind the scenes on more transfers ahead of our trip to Ochilview.
Trio return to parent clubs.
We can confirm Joshua Burke, Joe Moore and Gabe Skeoch have all returned to their parent clubs after their respective loans ended.
We would like to thank all three for their contribution and effort and wish them well for the future.
Ryan Goodfellow departs
Ryan Goodfellow leaves Cliftonhill by mutual consent.
Albion Rovers Football Club can confirm that goalkeeper Ryan Goodfellow has tonight left the club by mutual consent.
The club would like to thank Ryan for his efforts since joining and wish him success in the future.
Paul Gallacher Joins on Loan
Greatly experienced central defender Paul Gallacher has joined on loan until the end of the season.
The 29-year-old, captain of Pollok F.C in the WoSFL will add defensive nous to the heart of our backline – and will also add height at the back. 
Having played well over 6,000 minutes of League 2 football for Queen's Park, Paul will be a crucial addition to the defence for the second half of the season. 
Brian Reid and his backroom team are continuing to work on other transfer targets as we now look forward to our trip to Stenhousemuir on the 16th of January.
Albion Rovers vs Queen's Park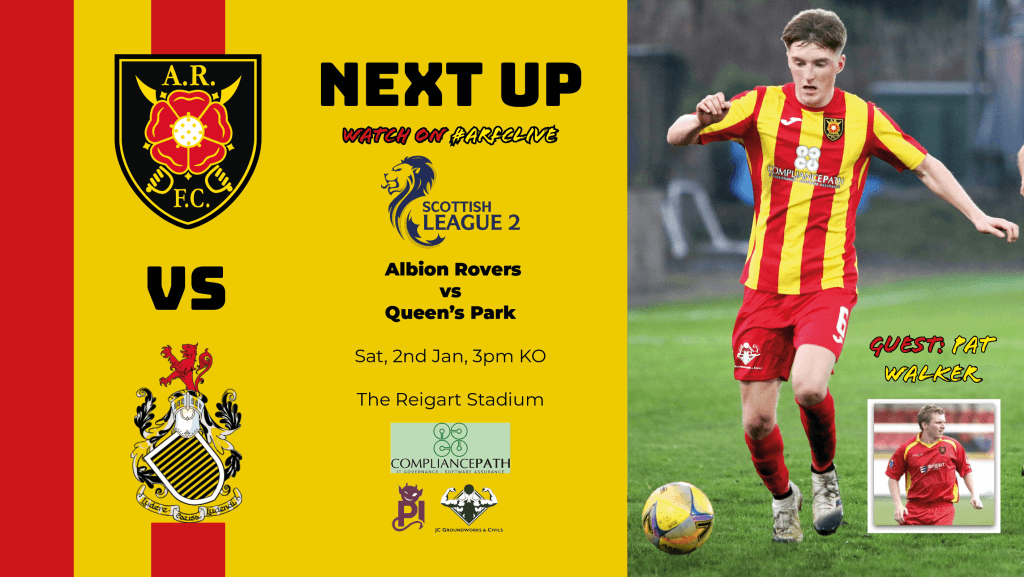 ⚽️ NEXT UP vs @queensparkfc 
???? You can watch on #ARFCLive – priced at £10 for PPV access.
????️ Guest commentary will be from ex-player Pat Walker.
????️ ST holders codes will be sent out tomorrow.
https://albionroversfc.univtec.com/event/5fce8fb610913310bc875865
???? #ARFCLive match sponsor: ???????????? ???????????? ???????????????? ????????????.
Huge thanks to The Big Tree Bar for being our first matchday coverage sponsor and helping support the club during these times.