Albion Rovers Supports' Trust Race Night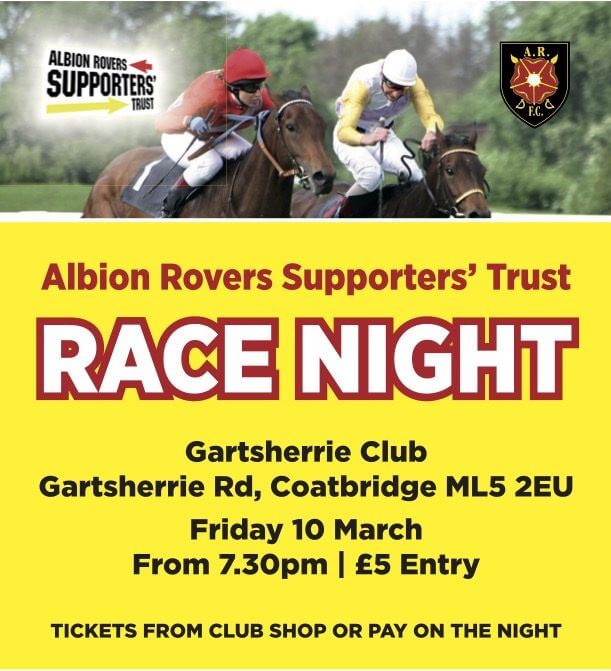 The Albion Rovers Supports' Trust are hosting a fantastic race night this week and they are wanting YOU to come along.
It is set to be a brilliant evening with loads of prizes up for grabs for those who go along. Tickets are priced at £5 for an adult and £2 for under 16's and will take place at the Gartsherrie Club on Gartsherrie Road with the event scheduled to start at 7:30pm
Make sure to get your ticket from the club shop at the ground or if you can't make it to the ground don't worry as you can pay at the door on the night.