Scottish League 2
Stenhousemuir vs Albion Rovers
Saturday 20 March, 3pm
Ochilview Park
Albion travel to Ochilview Park, in what will be our first match played in 2021, as we look to kick-off the congested restart of League 2 with a positive result. 
We head into the match with a much stronger squad thanks to our recent experienced acquisitions across the park, with as many as 7/8 changes to the Starting XI expected from Brian Reid.
To quote a Stenny supporter (Francesc Fabregas) on Pie and Bovril with his apt description of the match: 
"What a way to kick things off – the biggest game in the country this weekend between two thoroughbreds: Stenhousemuir -vs- Albion Rovers."
LAST FIVE
17/10/20

Albion Rovers –

Stenhousemuir

FT 

1 : 3

  

15/02/20

Stenhousemuir

– Albion Rovers

FT 

1 : 0

  

09/11/19

Albion Rovers

– Stenhousemuir

FT 

2 : 1

  

03/08/19

Stenhousemuir –

Albion Rovers

FT 

2 : 3

  

25/03/17

Stenhousemuir –

Albion Rovers

FT 

0 : 3

  
WATCH THE MATCH
You can watch the match on Warriors TV for £8, which includes live commentary. 
https://stenhousemuirfc.univtec.com/event/604e145cde7ba05eecea8a20
THE OPPOSITION
Stenhousemuir sit in 6th place, having won, drawn and lost 3 matches before the season's stoppage. They sit on 12 points and will have ambitions of pushing for a playoff spot. 
On the opening day, they were comfortable winners against us at home – Tapping the standout on the day as they won 3-1.
They were given a bit of a doing off East Fife in a bounce friendly on Tuesday night, but it looked to be more of a fitness exercise and a chance to play around with formations than anything to read into.
It was interesting to see Andy Munro depart, who always looked like a solid no-nonsense defender. They have replaced him with ex-Spartans player Adam Corbett, for who they paid a transfer fee for – which is always intriguing at our level of football! 
They have also signed Thomas Collins and Jack Brydon on loan from East Fife and Hibs. Their strategic partnership with Hibs looks to be the way forward for clubs at our level, and the defender joining them is very highly regarded by the Premiership club. 
You would expect there wouldn't be much change to their teams Starting XI tomorrow however.
PRE-MATCH THOUGHTS
Brian Reid's pre-match thoughts as we look forward to our first match in 2021: 
"Every game in this period is going to be a battle, Stenny will be no different. I don't think there will be much football played – the players from both teams will feel the effect of training for only a short period. They have some talented players and we will need to work as a unit.
"The use of the squad will be crucial, especially in the second week – we will need to be careful with players and swap people out and in to make sure players are fit. It's a bit of a nightmare but we knew what we signed up for. 
"Paul Gallacher is out through suspension which is a blow, but it's one of those ones you can't do anything about. The defence is still a little light and we are hoping to bring one more player in for that area of the pitch. 
"We've been working on different shapes and the guys have responded really well in training to our ideas and have bought into our plans for picking up points. The experienced heads we have brought in will be really important. 
"I'm delighted to bring Harry (Stone) in. We needed another 'keeper and although he is a young guy, he is very confident and vocal. His ability is clear. I have a good relationship with Joe Savage and Robbie Neilson from Hearts and he was a player I have had an eye on for a long time."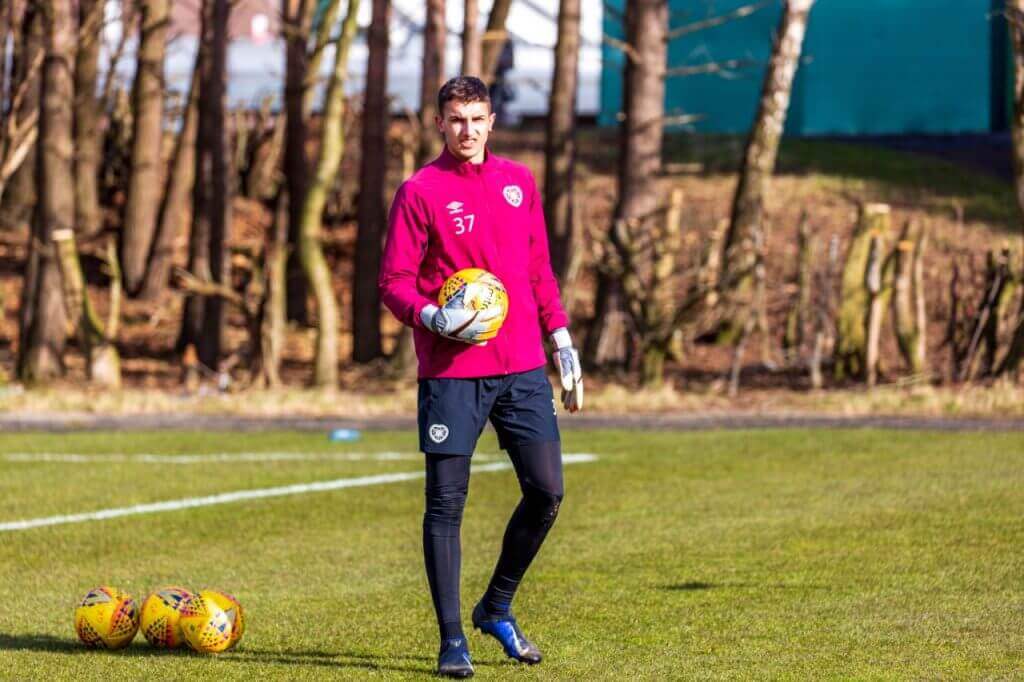 THE VIEW
On the morning of 11 January, the Scottish FA board confirmed a three-week suspension of the lower leagues, and signalled a chance to reflect on a below-par start to our campaign. 
After eight matches, we sit 9th in the table, just two points ahead of Brechin City at the bottom. The two wins picked up along the way were both excellent performances on the day and showed the capabilities of our young squad. 
Our 3-2 win away to Annan Athletic in November was an indication of how good we could be on our day – Matthew Aitken's two late goals sealed a dominant victory, after an unnecessary nervy ending. 
The second three points came in December after a convincing 3-1 victory at home against Elgin City, a brilliant display showed once again our collective quality when it all came together. The goals scored in both games were filled with individual quality.
(Mossie warning for this video…)
The less said about the rest of the season so far, the better.
Our 3-0 Scottish Cup capitulation to Buckie Thistle was sore for all involved at the club, truthfully, we were outplayed and outfought. I know Brian and the team were angry and keen to put things right against Queen's Park in what would have been our next match. 
Looking back at the rest of our fixtures, there were similar issues that cost us dearly in each match. Our achilles' heel was our inability to defend our box from set-pieces. Matched up with common lapses in concentration and the odd mistake it was the perfect recipe for losing football matches. 
Brian has said on numerous occasions about how we were 'basically playing with an Under-21s side in a senior league' and I think every supporter would have seen that through our performances. I am not the manager's spokesperson and this is a personal opinion, but having been privy to our pre-season work, it wasn't for the want of trying.  
We had offered experienced players the chance to come to the club, but many wanted more money than we could afford. The people working behind the scenes at the club do an incredible job. We are in a healthy position thanks to the continued efforts of the board and our fans – but we don't have deep-pocketed backers who are happy to throw money at players, we live within our means. 
It is clear we can attract talented players to the club, I am sure most who agree Matthew Aitken has been the pick of the bunch so far. Capable with the ball at his feet, his composure and striking ability is up there with any forward in the division. Callum Wilson is another who has impressed in a number of matches with his drive and ability on the ball. 
It has been nice to see younger players from within the club given a chance, Kyle Doherty has popped up with a few goals and Jamie Leslie was instrumental in our two victories so far. 
Clearly, we needed experience in our team to help shore up the defence and make us harder to beat. Our signings have certainly, on paper gone some way to make sure we go into Saturday and beyond without that issue.
Pollok loanees Paul Gallacher and Mark Sideserf are both more than capable at this level – and have had lengthy spells in the game. Speaking to Paul on Zoom, I was impressed with his honesty and knowledge of the game. His height and anticipation will be crucial and he will hopefully guide the younger guys through our fixtures. From what I hear about Mark, we will have energy and bundles of quality down the left side. 
Our three next recruits all sport an illustrious 'footballing' CV. Jamie McKernon will help us keep hold of the ball in the middle of the park. David Cox is one of those players you hated seeing in the opposition's line-up, a menace and constant threat. As for Ryan Stevenson, this was a surprise even for myself, he's not going to run for 90 minutes at his age, but he has undeniable quality and has a bit of bite that our squad could really do with. 
Our new loan keeper Harry Stone gives similar vibes to PJ Morrison and Kieran Wright, which can only be a good thing. Highly rated at Hearts, he is tall, commanding and is a Scotland youth cap. Stirling Albion had him for a game at the start of the season and he kept a clean sheet and was commended by all at Forthbank – so he has proven he can do it at senior level. James McGowan is another experienced defender coming into the club.
It's been a privilege to have attended every match this season, and it is clear that we have talented players at the club. I think it would be wrong to suggest it's been anything other than a poor start – we need to aim to be challenging at the top end of the table every season. From being in the company of manager Brian (Reid) and his backroom team: Scott (Mackenzie), Davie (Johnstone) and Alan (Leslie), it is clear they have the know-how and experience to get us into a better position than the one we are in. 
It's not going to be easy and the teams around us have also signalled their clear intent to make sure they are not in the bottom spot come the end of the campaign, whenever that will be. I'd ask everyone to get behind the team as I know they will give everything to finish in a position of safety. Stenny away is a tough start, but we can go there and pick up three points.