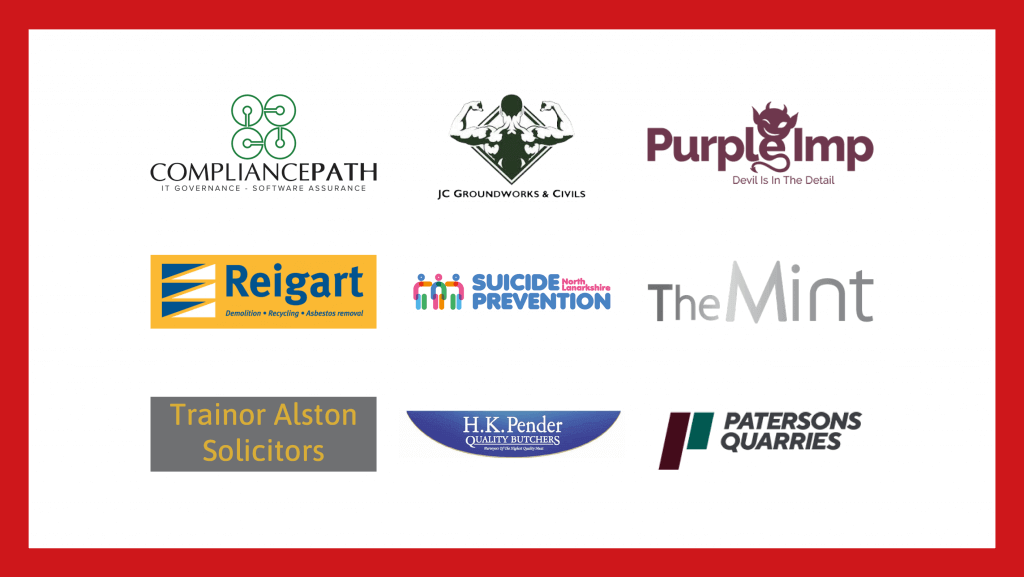 MAIN SHIRT SPONSOR
CompliancePath
CompliancePath is a global leader in US & EU GxP, HIPAA, HITECH, GDPR and NHS directive solutions and became our main shirt sponsor for the 2020/21 campaign after a successful partnership with the club last season. 
They have been invaluable throughout the Covid-19 pandemic, supporting us during lockdown with the 50/50 draws amongst other fundraising events.
Since 2008, CompliancePath has been at the cutting edge of the life science industry, they've been cloud-enabled since day one, and their risk-based approach is perfectly aligned with the new FDA Computer Software Assurance Guidance.
CompliancePath has been providing remote delivery for Validation and Audit projects for 5+ years. As much as their team are available for on-site delivery if projects required, they now deliver circa 95% projects from their validation test centre of excellence in Glasgow.
Whether you're looking to build out your QMS, ISMS, need an audit conducted, or a full SDLC implemented, their team of experts are ready to help.
Compliance Path's Services
Computer Systems Assurance & Validation
ISO & SOC Certification Prep
IT Governance & Compliance
SaaS Commercialization
Data Integrity, HIPAA, HITRUST, GDPR & Privacy
Validation Accelerator Packages
https://www.compliancepath.com/
SHORTS AND SOCKS SPONSOR
JC Groundworks and Civils
JC Groundworks and Civils are a family run civil engineering and groundworks business based in Coatbridge and Paisley, with additional satellite office locations. They serve clients in a rapid, efficient response time, never compromising on quality of works. 
Joining on as sponsors for Season 20/21 their logo will feature on our kits shorts and socks.
They have a dedicated team of operatives and management who are collectively experienced, trained and qualified in their respective fields. This ensures a safe and efficient service for their clients – their workforce hold a wealth of industry knowledge.
With a zero-tolerance approach to Health and Safety breaches, they offer and deliver all of their clients individual tailored solutions with safety at the forefront.
JC Groundworks and Civils' Services 
Groundworks
Civil Engineering
Concrete
https://www.jcgc.co.uk/concrete
BACK OF KIT SPONSOR 
Purple Imp
Purple Imp was founded in 2016 by a collective of digital marketing experts who wanted to continue to enjoy Dundee and service our clients with the best practices in mind.
The founder of Purple Imp has worked with global clients such as Bauer, Rentokil, Manchester United, L'Oreal, Scholl, John Smiths, Stobbarts, Famous Grouse, Dr. Beckmann, Brother, Hoover, Kelkoo, PGL and Abellio, to name but a few, we want Dundee businesses and those in the great Courier Country to receive the same level of expertise and service.
We want Dundee businesses and the surrounding areas to receive the same level of expertise and service. Whether you're a startup looking for your first website or an established business looking for a fresh pair of eyes on your project, our team is here to help.
Purple Imp cares about our clients and their success, we want you to think of us as an extension of your internal organisation. Simply put, we want to get to know you, your business, your customers and your goals. Together, we will work to achieve them.
Get in touch with the team today.
STADIUM SPONSOR
Reigart
Reigart are demolition experts with services ranging from programmed demolition and explosives, to groundworks, asbestos removal and even façade retention.
They have the experience. For over 25 years, Scotland has trusted them to provide safe, efficient and professional demolition service.
They operate a programme of continuous investment in new demolition techniques, plants and equipment. With locations across Scotland including three fully licensed recycling plants that allow us to recycle at least 80% of the buildings we demolish.
Since 2018, they have sponsored Cliftonhill with stadium naming rights – reinforcing an invaluable 20 year relationship with the club.
Reigart's Services
Demoltion 
Asbestos
Groundworks
Recylicing 
Structural Works
ALBION ROVERS AND
NORTH LANARKSHIRE SUICIDE PREVENTION
Albion Rovers is again proud to partner the Suicide Prevention North Lanarkshire campaign during the 20/21 campaign. 
This is a vital initiative within our communities and as a club, we are keen to support it. Almost one person every week dies by suicide in North Lanarkshire. 
For more information go to www.northlanarkshire.gov.uk/safer or call 0800 073 0918
https://www.facebook.com/nlcpeople/videos/251142246082973
SPONSORSHIP
Are you or your business interested in supporting your local football team?
We now have exciting opportunities to showcase your business on our live streaming platform Pixellot, where we can give your company an audience of around 300 strong football supporters – occasional cup matches can see this figure double.
Our social media presence is significant – Scottish football has a special relationship with supporters fixated with their club. We can schedule content to advertise your business to them.
October's social media figures:
Twitter: 14,500 followers.
Profile visits (accounts that have looked at our Twitter page) 35,000.
Tweet impressions (how many individual people have looked at one our tweets) 900,000.
Facebook: 2,900 likes.
People reached (how many individuals have looked at one of our posts) – 16,000.
We can tailor a package to suit your business needs and can offer discounts on bulk sponsoring.
We all know how tough these past few months have been for every business so we're really keen that local businesses and previous sponsors are given first refusal.
Please contact us directly at the club for more info and we'll be happy to talk through any option with you at sponsorship@albionroversfc.com